Fishing Reports
Welcome to the Hatteras Harbor Marina Fishing Report.
Our fishing reports appear just below these photos. Be sure to visit this page daily for current fishing reports and photos. Thank you and good fishing!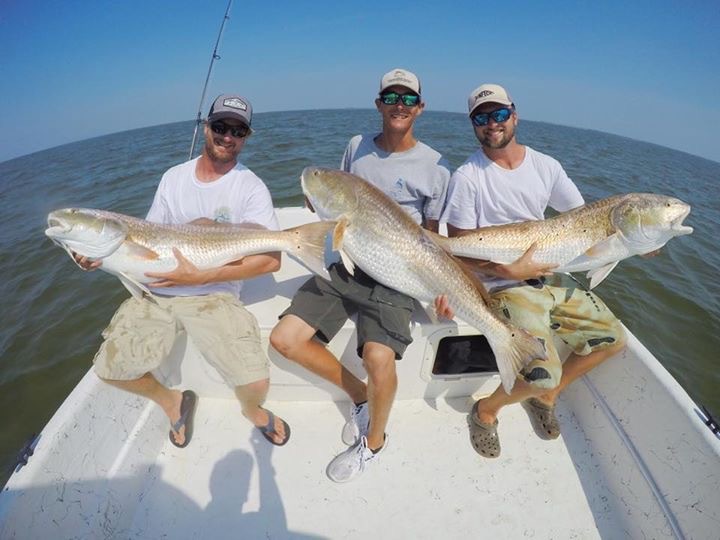 Red Drum Releases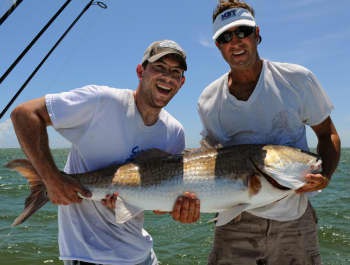 Red Drum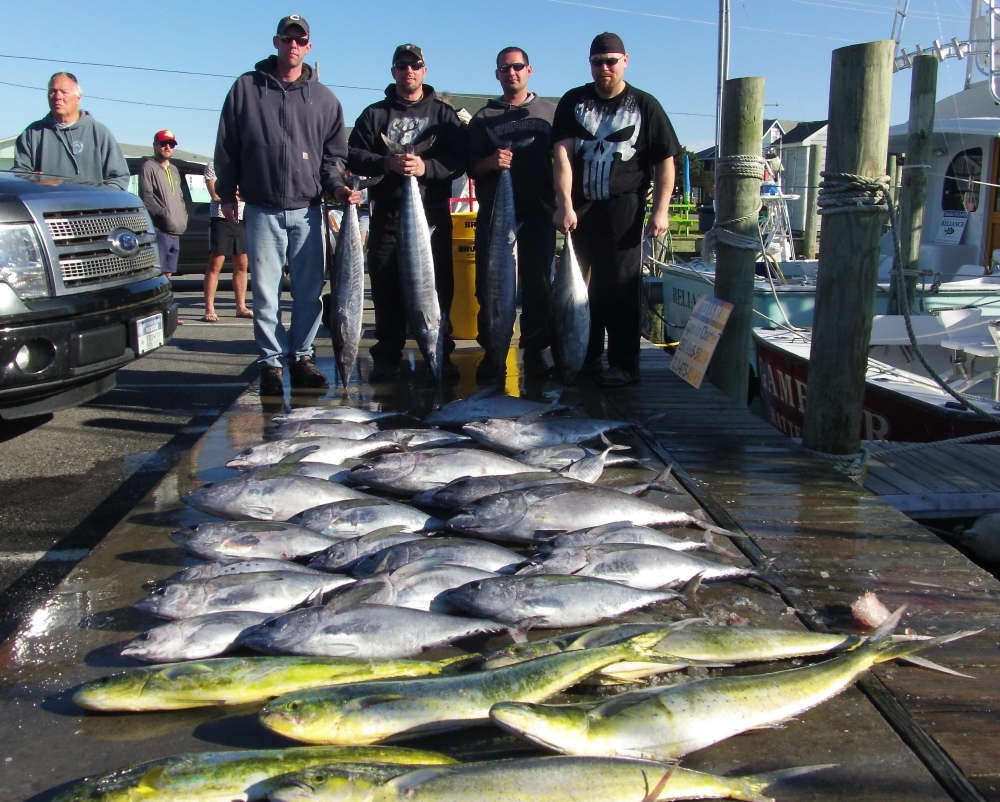 Mixed Grill!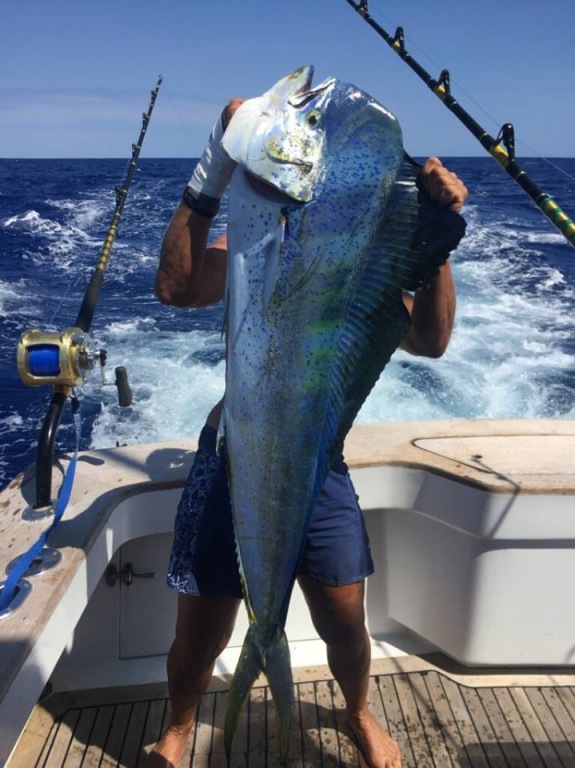 Big Bull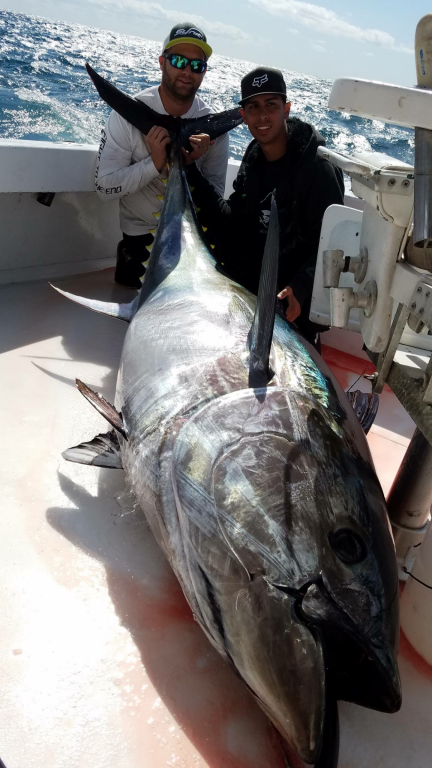 Bluefin Tuna
Tuesday, October 22, 2019
Several boats fishing Offshore today they caught a good mix with excellent Wahoo and Triggerfish. Some Sea Bass Yellowfin Tuna, Blackfin Tuna, King Mackerel and Dolphin. Good Times and Bite Me both released a Sailfish. Inshore boats were catching Speckled Trout and Bluefish.
Citations
Bite Me: Mason Stevens of Bristol, VA caught a 50lb Wahoo. Jesse Weber of N. Chesterfield, VA caught a 50lb Wahoo. Jack Weber of Bristol, VA released a Sailfish.
Good Times: Kimberly Rhodes of Roseland, VA released a Sailfish.
Sea Creature: Jordan McKinney of Randleman, NC caught a 42lb Wahoo. Andy Mckinney of Greensboro, NC caught a 48lb Wahoo.
Release: John Boris of North Olmstead, OH caught a 60lb Wahoo.
Sunday, October 20, 2019
No boats fished due to weather.
Saturday, October 19, 2019
It has been an absolutely beautiful Fall day both on shore and offshore. Anglers took advantage of this and headed out on the water. Inshore anglers found some keeper Red Drum. Speckled Trout and Bluefish were hooked as well. The Sailfish bite was hot offshore with 5 Sails released and 1 boated. The Wahoo bite was strong. There was a scattered Blackfin Tuna and Yellowfin bite. A few Dolphin were caught. Bottom fish included Triggerfish, Vermillion Snapper, and Amberjack. Charters returned to the dock happy with the weather, their catches and full of memories to carry into colder weather. Don't miss out Fall is a great time to visit the island to fish - whether it be inshore, offshore, or surf fishing!
Citations:
Sarah Patterson of Glen Allen, VA: 41 lb. Wahoo on Hatteras Fever II.
Matthew Lewis of Raleigh, NC: Sailfish release on Native Son.
Travis Bennett of Garner, NC: Sailfish release on Native Son.
Joseph Glover of Raleigh, NC: 63.5 in. Sailfish on Native Son.
Robert McNulla of Hampton, VA: 40 lb. Wahoo on Good Times.
Justin Hall of Greensboro, NC 42 lb. Wahoo on Tuna Duck.
Chase Gaulden of Stokesvale, NC Sailfish release on Tuna Duck.
Lloyd Halsey of Burlington, NC 43 lb. Wahoo on Bite Me.
Canon Bowman Jr. of Mebane, NC 41 lb. Wahoo on Bite Me.
Larry Bower of Youngsville, NC: 44 lb. Wahoo on Calypso.
Friday, October 18, 2019
After several days of an N - NW wind boats finally got back out today! It was quite choppy this morning, however offshore charters headed through Hatteras Inlet to the fishing grounds. They got on a variety of fish including King Mackerel, Wahoo, Dolphin, Yellowfin Tuna, and Blackfin Tuna. They also caught Vermillion Snapper, Triggerfish, Black Sea Bass, and Amberjack. One Sailfish was released. Despite a choppy ride inshore, they got on a few Bluefish this morning. The wind fell out a bit this afternoon and they went after Bluefish and Sea Mullet. Everyone is booked for tomorrow - yeah! Interested in Fall fishing - give us a call at 800-676-4939 for more information.
Citations:
Jerah M. Dicola of Fredericksburg, VA: 5 lb. Black Sea Bass on Release.
David Boothe of Richmond, VA: Sailfish release on Bite Me.
Gregg Boothe of Henrico, VA: 50 lb. Wahoo on Bite Me.