Fishing Reports
Welcome to the Hatteras Harbor Marina Fishing Report.
Our fishing reports appear just below these photos. Be sure to visit this page daily for current fishing reports and photos. Thank you and good fishing!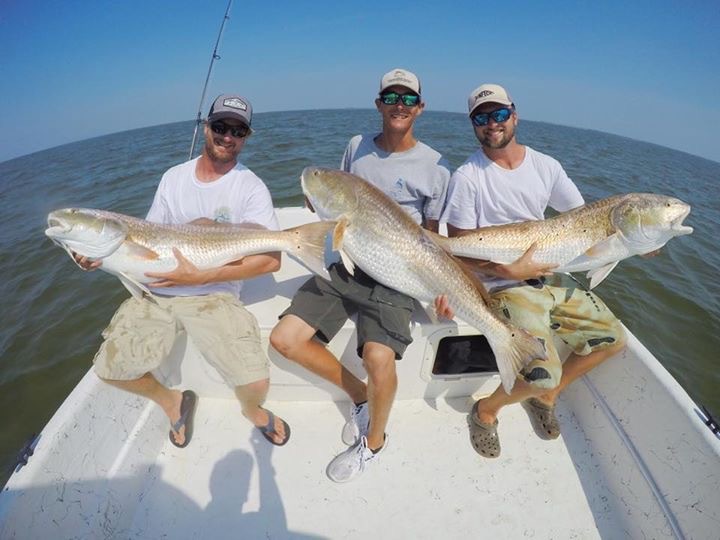 Red Drum Releases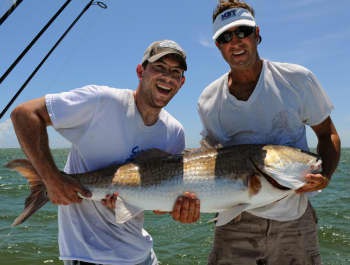 Red Drum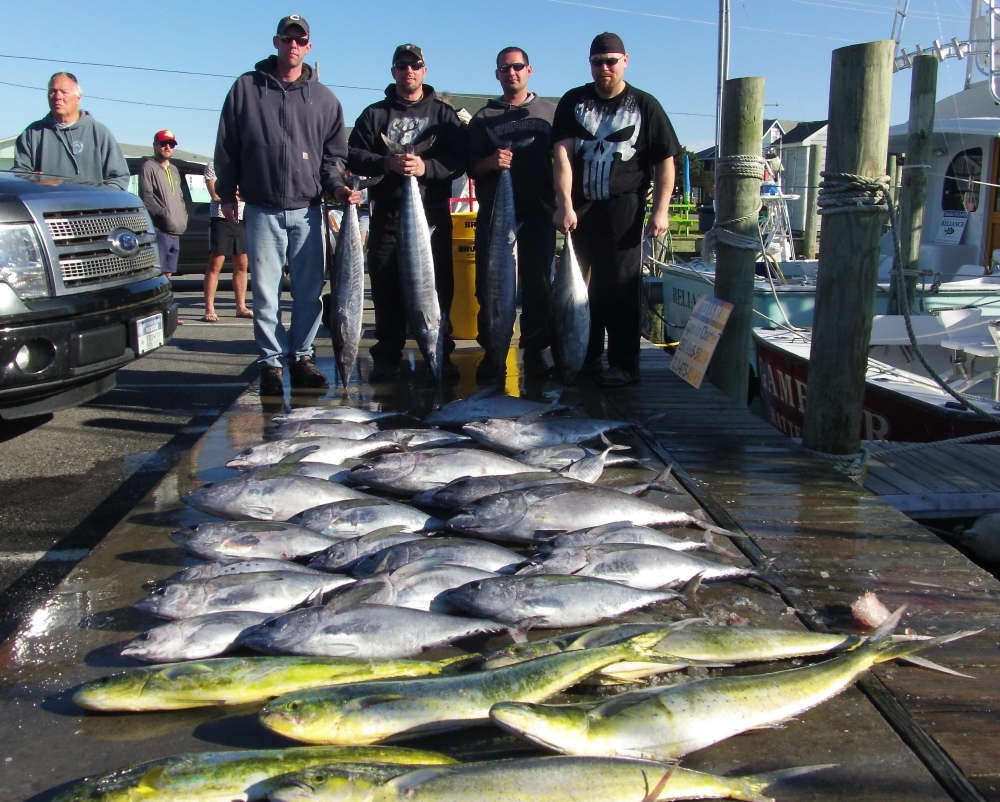 Mixed Grill!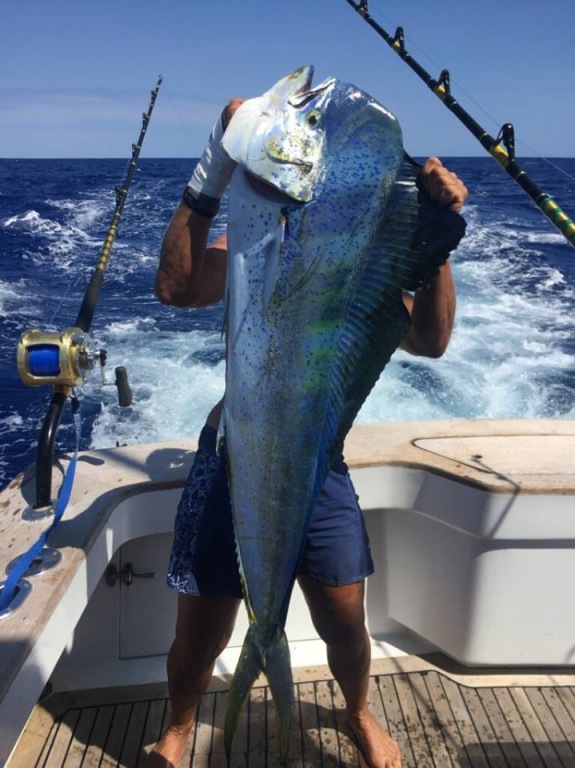 Big Bull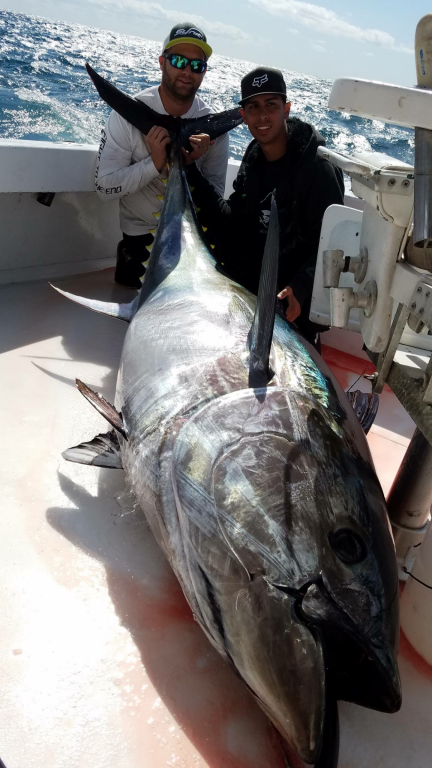 Bluefin Tuna
Saturday, March 27, 2021
A foggy morning turned into a beautiful day on the island today. Calypso went fishing this morning and had luck with Yellowfin Tuna and some Albacore Tuna and a King Mackerel. A couple of our inshore boats went but unfortunately, the fish didn't show up. Better luck in a day or two. Spring has sprung and the grass has riz, Hatteras is the best place to fish there is. Come get your spot on one of our boats before we're booked up.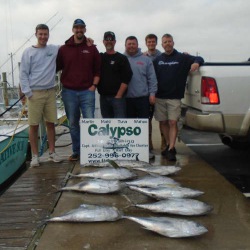 Thursday, March 25, 2021
Today was the prettiest day we've had in a long time. We had a couple of inshore boats head out this morning, one fished along the beach and returned with a nice catch of Ribbonfish and a few Sea Bass. The other boat fished in the sound and caught a 26" Red Drum. Fishing is just getting started so we hope to start seeing more action.
Saturday, March 20, 2021
It's been a pretty blustery weekend. No boats have gone fishing and will not be able to go out as the wind forecast is not going to let up until Tuesday evening. If you're on the island, stop by our marina store to take a look at our new arrivals or just to say hello. The Harbor Deli is open every day but Sunday from 11:00 am to 2:00 pm. Come on in while you're here for lunch and check us out.
Wednesday, March 17, 2021
We had one boat venture out, they returned with some Blackfin Tuna and Amberjack and released some Barracuda.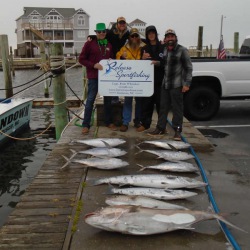 Sunday, March 14, 2021
It was a beautiful, sunny, clear day today here in Hatteras. Release took a trip out and came back with some Blackfin Tuna and Yellowfin Tuna, some King Mackerel, and Trigger Fish. There will be more beautiful days to come. Be sure to take advantage of them and come visit us or give us a call and reserve your spot on a charter today.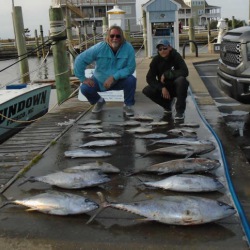 Friday, March 12, 2021
Release had another charter today and had a catch of African Pompano and Blackfin Tuna.
Spring is springing and the beach is calling. Book a charter for your Spring or Summer vacation
on our website or give us a call at 1-800-676-4939 today.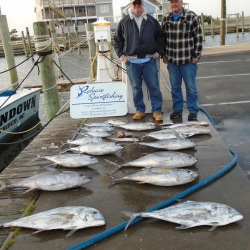 Saturday, March 06, 2021
Release ventured out today and caught a few King Mackerel, some Yellowfin Tuna and some Blackfin Tuna. Spring is on the way. Better get booking and reserve your space on a charter today.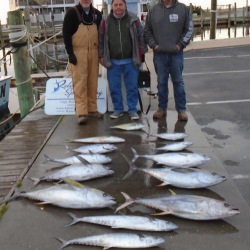 Saturday, January 30, 2021
30 degrees in Hatteras this morning! We are certainly looking forward to warmer days. If you are as well now is a great time to book that summer trip with the family. Give us a call to make a reservation 800-676-4939.