Hatteras Harbor Marina
When it comes to charter boat fishing on the Outer Banks of North Carolina, the name Hatteras and world class fishing go hand in hand…
Either offshore or inshore, Hatteras has it all and no one takes fishing more seriously than the captains and mates of the Hatteras Harbor Marina Charter Fleet. The largest and most experienced in the area, the fleet enjoys one of the shortest runs to the gulfstream where an abundance of fish is caught year round. From marlin, sailfish, tuna, dolphin and wahoo offshore to speckled trout, flounder, bluefish and red drum inshore our fleet is ready to serve your needs. Boats return to the docks between 4-5pm it's a great treat for the whole family to watch the catches hit the dock.
Bring the entire family and enjoy uncrowded pristine beaches amid a relaxed atmosphere where southern hospitality is at its best!
Mission Statement
Hatteras Harbor Marina is proud to be the only marina on Hatteras Island to have a Charter Boat Association. Any boat running charters from our dock is required to be a member. This provides you security in knowing all boats have the required pertinent Coast Guard licenses, Marine Fisheries Permits and Insurances. All members are also required to be available for random drug testing and are subject to disciplinary measures. Our goal as a marina and association is to work together for the good of everyone. We provide a comfortable and safe family environment for our customers.
The HHCBA mission statement states "Our mission is to maintain a membership of qualified, competent charter boat owners and operators for the collective good of our captains, marina, supporting businesses and community."
There are more and more boats competing for trips in our area and not all of them have the knowledge and experience required to fish our waters. Please be aware of who and what you are putting your hard earned money into. Some important questions to ask are: At what marina are you located? Do you have your Coast Guard licenses and Fisheries permits? How long have you been fishing from Hatteras. How long have you run your boat? Be safe and fish on.
Live Camera
Fishing Reports
Thursday, June 24, 2021
Only one boat headed offshore today, they returned with a good catch of Dolphin and released a Blue Marlin.
Inshore boats had another banner day catching Red Drum with limits, Speckled Trout and Bluefish.
Wednesday, June 23, 2021
Unfortunately, mother nature isn't being very nice with all the winds that are keeping most of the boats at the dock. A few of the inshore boats were able to sneak out and do some fishing. The ones that battled the winds had a great day. The Red Drum bite was Phenomenal!! All sizes, keepers and citation sizes. There were also a few Speckled Trout caught
Citations
Caden Smith of Zionville, NC released a 43" Red Drum and caught a 5lb 8oz Speckled Trout on Black Pearl
Mike Smith of Zionville, NC released a 40" and 42" Red Drum on Black Pearl
Fishing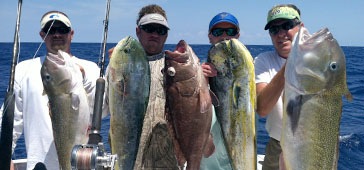 Either offshore or inshore, Hatteras has it all and no one takes fishing more seriously than the captains and mates of the Hatteras Harbor Marina Charter Fleet.
Marina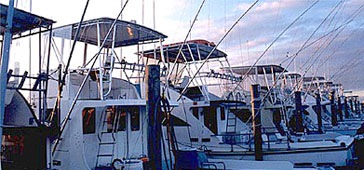 Hatteras Harbor is a well protected, full service marina with a 20 boat charter fleet as well as deep water transient slips to accommodate larger boats.
Accommodations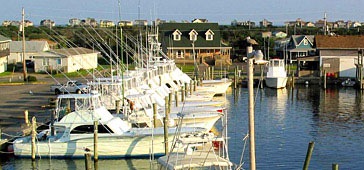 Our fully furnished apartments have one bedroom with either a queen or 2 twin beds then 3 twins in the living area and sleep up to five people.